4 March 1966
Beatles 'more
popular than Jesus'
On this day in 1966, John Lennon met his friend Maureen Cleave, a journalist for the London Evening Standard. In the course of an informal interview at his house in Weybridge, Lennon remarked that the Beatles were 'more popular than Jesus right now'. His comments went largely unnoticed when they appeared in Cleave's article, but there was outrage following their publication in the USA later that year. Beatles records were burned, death threats were issued, and Lennon was pressured into making a public apology, insisting that he was not equating himself with Christ.

The irony is that three years earlier, a Church of England vicar had done precisely that. In November 1963, the Reverend John Robertson – better known to his parishioners at the Elephant and Castle as the 'Rocking Vicar' – wrote an article on 'Beatlemania' for New Society magazine, in which he encouraged Christians to rejoice in the exuberant sounds of the popular beat groups, and claimed that 'if Jesus were alive today he would be the biggest Beatle of all'.

Robertson was a close friend of Bill Shergold, the so-called 'Ton-up Vicar' who acted as chaplain to the motorcycle gangs of the legendary Ace Café. In 1964, the pair held prayer meetings on Brighton beach during the bank holiday confrontations involving mods and rockers, and repelled attacks with a substantial alter cross. Questions were raised about their judgement, and the Chief Constable of Sussex criticised their decision to wear motorcycle leathers in such a highly charged situation.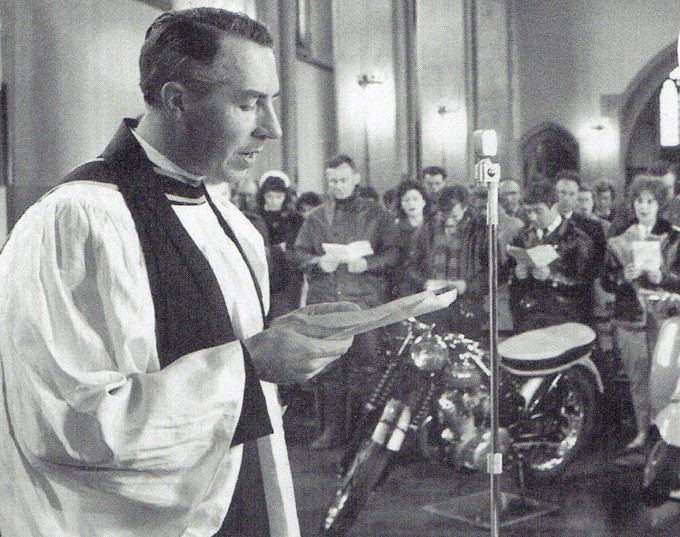 Picture: Club 59 Spain