19 September 1970
Pop festival held
at Glastonbury
The first Glastonbury Festival took place at Worthy Farm in Somerset on this day in 1970. The Pilton Pop, Blues & Folk Festival (as it was then called) attracted a crowd of 1,500 music enthusiasts, who were entertained by acts including Stackridge and Tyrannosaurus Rex – the latter stepping in as last-minute replacements for headliners Wayne Fontana & The Mindbenders.

The festival became an annual event, and by the end of the century it was attracting crowds of 250,000. Its history has been predominantly positive, although there has been occasional violence and disorder – notably the so-called Battle of Yeoman's Bridge between security guards and new age travellers in 1990.

Today's 'Glasto' is a popular destination for entire families, and many have purchased 100-year debentures for the more luxurious areas. This has led to occasional complaints that the festival is too 'sanitised' and has lost its original charm. Indeed, an argument about this very subject was the cause of one of the most notorious incidents of recent years, when journalist Peter Hitchins removed his clothes in the Spectator magazine hospitality tent and wrestled outspoken columnist Rod Liddle to the ground.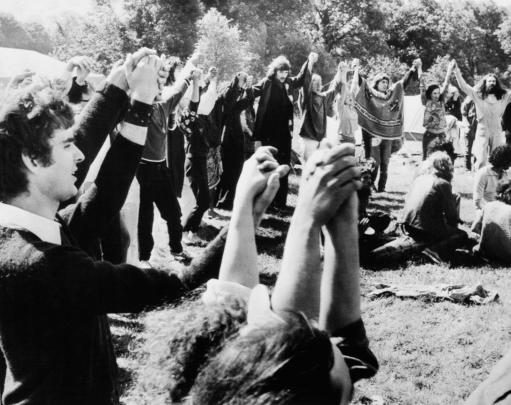 Picture: PA