1 May 1992
Bands make their stand
A world record was set on this day in 1992, when 983 'trad jazz' bands assembled in Hyde Park for a 'Day of Dignity' rally organised by the Trade Union Congress. This was the largest number of ever assembled in one place, breaking the previous record by more than a hundred. The bands were comprised entirely of union members.

The Day of Dignity aimed to 'encourage dignity and respect in relations between employers and trade union representatives' and posters for the event featured a new 'handshake' logo to symbolise this spirit of co-operation. Headline speaker Tony Benn spoke passionately about the dignity of historic figures such as Sylvia Pankhurst, Nelson Mandela and the Tolpuddle Martyrs. He said that if Wat Tyler were alive today he would be sharing the same platform and endorsing the same message.

For the finale, TUC General Secretary Norman Willis joined the combined bands for 'Hello Johnny' – a special 20-minute version of 'Hello Dolly' directed at Prime Minister John Major.

Organisers claimed that more than 400,000 people attended the event, although the BBC reported around a quarter of a million. Police put the figure at 20,000.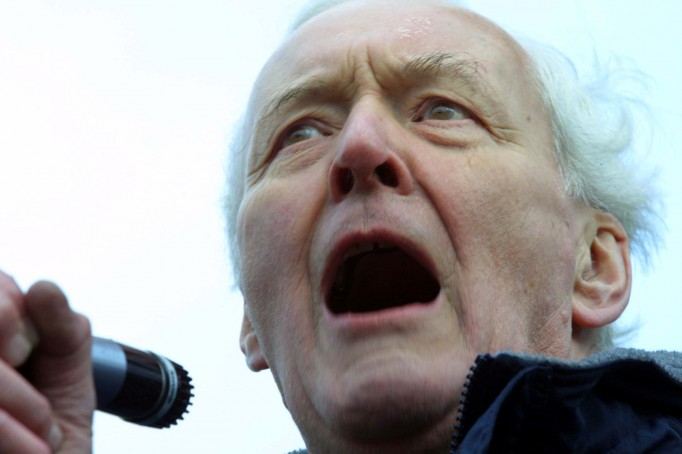 Picture: PA