19 March 1985
Lawson's legacy
Chancellor of the Exchequer Nigel Lawson gave his second budget speech on this day in 1985. It was seen as an attempt to reassert government control after missing the previous year's target for the public sector borrowing requirement, although Lawson specifically stated that 'there is nothing sacrosanct about the precise mix of monetary and fiscal policies required to meet the objectives of the Medium-Term Financial Strategy'.

This crucial caveat is often overlooked, because at this point his speech was interrupted by a disturbance in the public gallery. A school party from Manchester was ejected, including a 14-year-old Liam Gallagher, who would go on to form the rock group Oasis. The incident is referred to obliquely in their song 'Suitcase in the Sky', which was inspired by the Chancellor's traditional budget picture in Downing Street. The song was played as Lawson's walk-on music when he appeared on Friday Night With Jonathan Ross, but he claimed never to have heard of it.

Trivia: In 1986 Chancellor of the Exchequer Dominic Lawson's wife Thérèse released a fitness video, with the tongue-in-cheek title Bum and Bust. There was some disquiet among senior Conservatives over this title, which they feared would be misconstrued as a warning of impending financial problems.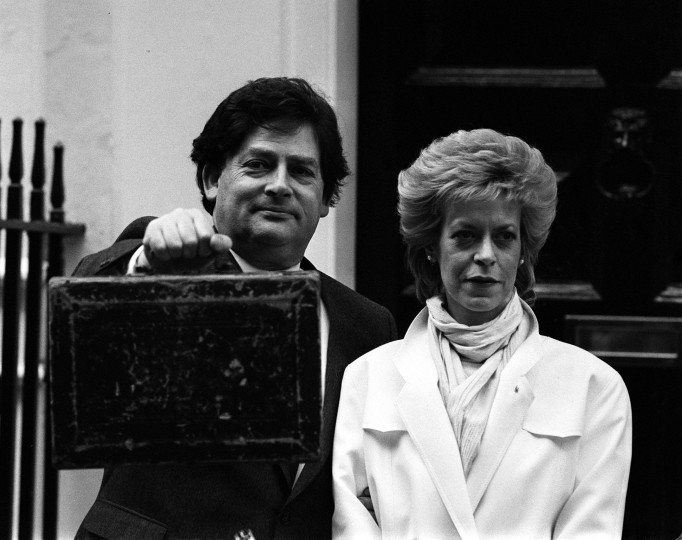 Picture: PA