1 December 1962
Sticky wicket
in Brisbane
The 1962-63 MCC tour of Australia was the last before the abolition of the distinction between 'gentlemen' and 'players'. Team captain Ted Dexter had himself represented the Gentlemen just five years previously, and his aloof manner earned him the ironic nickname 'Lord Ted' in England. This did nothing endear him to the Australian public, many of whom had bitter memories of another 'gentleman' – Douglas Jardine, whose 'leg theory' tactics had caused such bad feeling thirty years earlier.

On this tour, controversy would centre on Roy Meade, a left-arm spinner brought in as a last-minute replacement before the first Test in Brisbane. The mild-mannered Yorkshireman was an unknown quantity in Australia, and proved virtually unplayable until umpire Colin Edgar spotted him crouching furtively behind the wicket. Upon inspection, the ball appeared to be smeared with a tacky substance, and play was suspended. There would be no repeat of the rioting and flag-burning that marred the 1932-33 Ashes series, but Dexter's failure to publicly address the issue created considerable bad feeling.

In his autobiography No Peace for the Wicket, Meade confessed to ball tampering by rubbing Branston Pickle into the seam. 'In the days before multiple camera angles you could get away with that sort of thing,' he wrote. 'The Aussies used Vegemite, which is disgusting to my mind. I always liked Branston's; it helped with the swing and kept my fingers nice and supple.'

In 1963 every member of the touring party received an MBE, with the exception of Meade, who retired shortly afterwards and went back to his former career as a fishmonger. During the next Ashes series in England, a fan ran onto the pitch clutching a fish – a bizarre tribute to Meade, whom many felt to have been unjustly scapegoated by the establishment.

Trivia: Cricket fan Mick Jagger named the Rolling Stones' 1971 album Sticky Fingers in honour of Meade, who had became a good friend. The Australian version was re-titled Brown Sugar.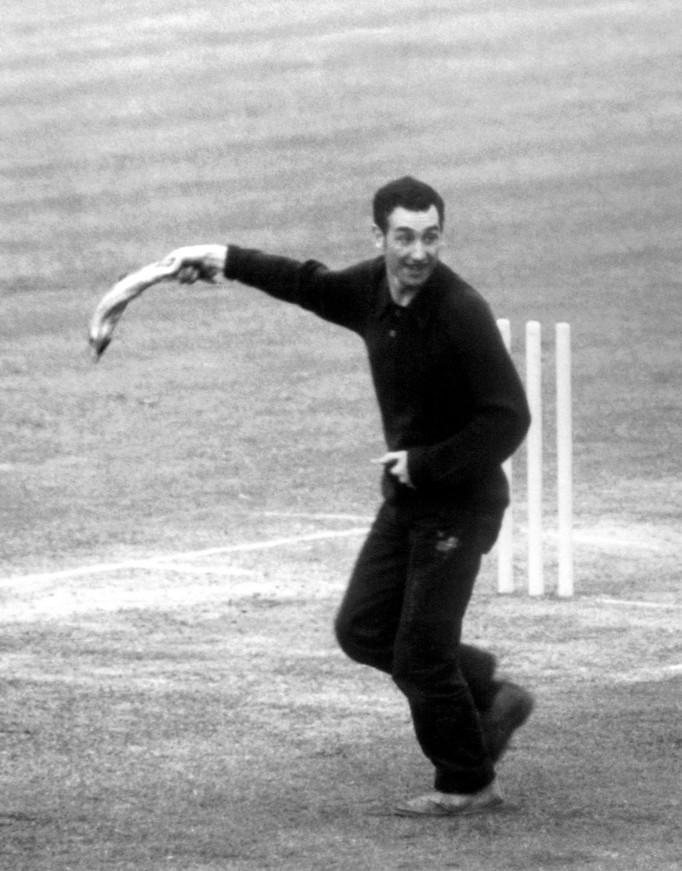 Picture: PA